If you are considering installing a children's play area or would like to upgrade your current one, then you need to consider whether it will comply with the significant health and safety requirements that are imposed as a matter of law. Failure to do so could render you liable for a compensation payout in the future if your play area is not compliant.
Negligence

If someone uses your playground and is hurt as a result, you could potentially be liable for negligence. Ultimately, such cases would be decided by a judge in court, but this happens in very few cases; it is more likely that such a case would be settled out of court.
In order to avoid such a claim, it will be important to ensure that you have complied with any health and safety regulations and that the equipment is in good condition and regularly maintained. According to the Royal Society for the Prevention of Accidents, it is advisable to have a routine inspections of the playground.
Health and Safety at Work and Occupier's Liability
Both of these statutes will render you liable for the safety of visitors to the playground, and there is a limited duty to take care of those who are trespassing. The Occupier's Liability Act also requires that greater care must be taken in respect of children. So if you are considering installing climbing frames for older children, it may be wise to ensure that they know how to use the equipment before they play. The type of playground equipment you install may also be worth considering in terms of its safety. For example, the climbing frames available at http://www.niclimbingframes.com/climbing-frames have rails for all walkways and offer additional extras such as rubber chippings and landing mats for the floor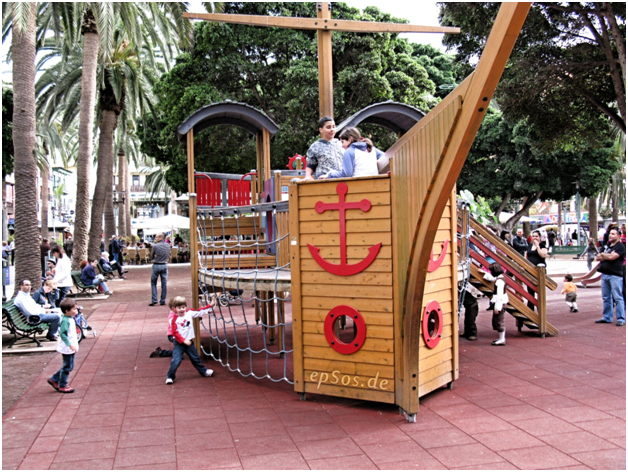 Whilst the RoSPA suggests making an annual inspection of a playground, the Health and Safety Executive recommends that an inspection regime for play equipment and surfaces takes place on at least weekly basis for a visual inspection only. Operational inspections should take place at least every quarter, and an annual inspection should be carried out by an independent expert.
Given that, according to RoSPA, there are over 40,000 accidents on children's playgrounds each year that require hospitalisation, the prudence of taking the recommended precautions is clear.