With Christmas looming and the party season almost in full swing, if you haven't yet organised your festive get together, it's high time you put your thinking cap on. To ensure your yuletide bash goes off with a bang, here are some top ideas.
Eat, drink and be merry

Christmas is the one time of the year you can overindulge on food and drink without feeling guilty until the New Year has at least been and gone. So, when it comes to organising party food and drink, don't skimp at Christmas. Food can be heavy and filling at this time of year, so opt for lots of finger foods and light bites, such as vol-au-vents, blinis and mini versions of favourite dishes.
Certainly, it would be a sin to let the drinks run dry at any Christmas bash, so stock up on festive cocktails, eggnog, and mulled wine.

Create an ambience

You don't need to go over the top to create a Christmassy feel to your party space. At the very least, a Christmas tree, mistletoe and a few strips of tinsel will suffice. However, you can add a few touches here and there that can add style to your festive setting. According to Goodhousekeeping, with no shortage of empty bottles lying around, once rinsed and decorated, they make perfect receptacles for candles.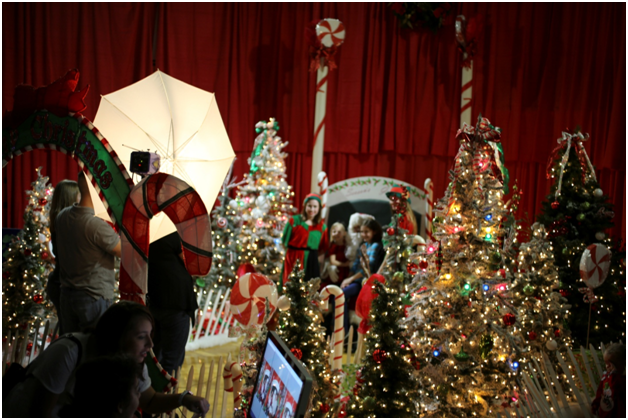 If you want to impress clients, colleagues or friends and family, but have no experience of organising a Christmas party, it might be an idea to get some assistance from expert party planners, such as http://davisevents.ie, which is an event agency in Dublin.
Set a dress code

Inject an element of fun into your festive bash and request guests to dress up according to a specific theme. You could suggest that guests have to wear a particular seasonal colour, such as red or green, have to wear a silly festive jumper or should come dressed as a Christmas character.
Organise entertainment

Food and drink aside, an essential ingredient of a good Christmas party is having some entertainment to keep everyone amused. This could be something as simple as having a top-notch music playlist, to organising a live band, or having a few festive party games up your sleeve. Again, if organising this is something alien to your comfort zone, seek professional guidance from a Christmas events organising company.